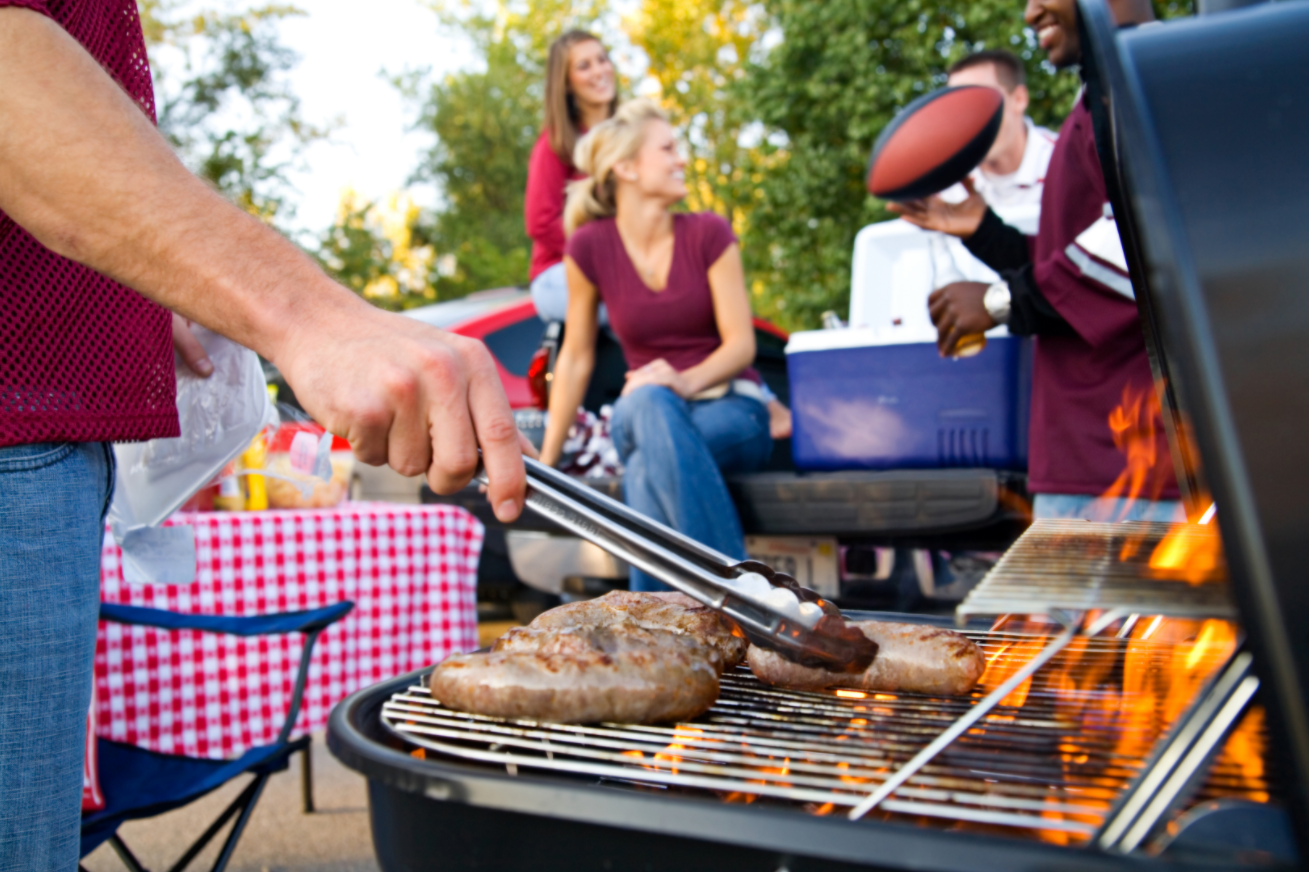 Game Watching Party Safety Tips
The commotion at your watch party for the big game should be caused by the action on the field, not an accident that sends a partygoer to the emergency room. Follow these safety tips to plan your watch party for the game, but remember every party has its own list of safety concerns, so you may need to add some additional precautions for your particular event.
Grill Safety Tips
Grill placement is key. Place your grill away from your house or apartment building. The patio may seem like the ideal setting for a grill, but the lack of ventilation can cause fire hazards.
Charcoal grills have unseen dangers. Charcoal grills should never be used indoors, even with ventilation. Burning charcoal produces carbon monoxide, which can be deadly in enclosed spaces.
Feeling hot, hot, hot. Everyone near the grill should be careful not to touch any of its hot surfaces, even after the grill is no longer in use, to avoid burns.
Child Safety Tips
Watch out for toppling televisions. Low TV stands are safer than higher ones. Every year, over 17,000 children are treated in U.S. emergency departments for injuries from televisions falling over. Researchers say that children under the age of five are at the greatest risk.
Designate a Kids' Corner. Creating a separate area for children to play away from hazards, including a large crowd of distracted adults, helps reduce the risk of kids getting injured during the party. Make sure at least one adult is supervising, just in case.
Alcohol Safety Tips
Don't allow drinking and driving. Encourage everyone to get a safe ride to and from your party. Designate a sober driver or ask people to use a ridesharing service if they plan to drink.
Don't forget the food. Make sure your guests have plenty of food during the game since eating before drinking slows the rate of alcohol absorption. Remember to practice good food safety so that your partygoers don't regret eating your dip.
Provide an alternative to alcohol. Stock a cooler with water and other non-alcoholic beverages so guests can alternate drinks.
When in doubt, skip the alcohol. Women who are pregnant or experiencing early signs of pregnancy should avoid alcohol.
Health Safety Tips
Catch a football, not the flu. Research has shown that regions with teams playing in the NFL Championship experience an 18 percent increase in flu-related deaths in people 65 and older, one of the population groups most susceptible to flu complications.
Wash your hands regularly.  Do your part to stop the spread of germs by keeping your hands clean, especially if you're helping prepare food for guests.
Find a Doctor
---
Looking for a doctor? Perform a quick search by name or browse by specialty.