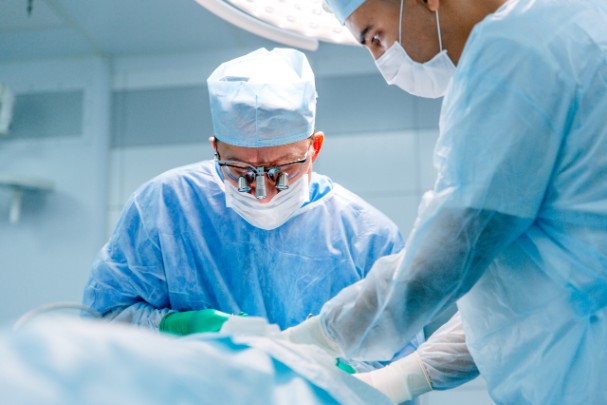 HIPEC: A 3-in-1 Approach to Treating Cancer
If you've ever dropped a glass on the floor, you may have responded by sweeping up the largest shards and then vacuuming to get the tiny pieces that remained. This is the general idea behind combining cytoreductive surgery and the HIPEC procedure for patients with abdominal cancers. This innovative, multi-step process that utilizes surgery, heat, and chemotherapy has the potential to remove even the smallest cancer cells from the body. 
What Is the HIPEC Procedure? 
In your average cytoreductive surgery, an oncologist will remove any visible signs of cancer. However, this doesn't remove microscopic cancer cells that spread across the affected area, which can allow for the tumor to grow again. 
The idea behind the HIPEC procedure, or hyperthermic intraperitoneal chemoperfusion, is to neutralize any cancer cells that remain after cytoreductive surgery, the first step in this innovative therapy. Surgeons then heat saline to 104 degrees Fahrenheit, mix in chemotherapy medication, and then apply it to the open abdominal area to reach any stray cancer cells.
The 104-degree temperature of the solution isn't warm enough to neutralize cells on its own (thermal ablation uses a higher temperature to do just that), but it is warm enough to alter the tumor cells, which increases the effectiveness of the chemotherapy. Normal cells can survive temperatures up to 111 degrees Fahrenheit, meaning this chemotherapy bath spares surrounding healthy tissue.  
Dr. Paul Sugarbaker — brother of the late Dr. David Sugarbaker, a pioneer in advancing the treatment of pleural mesothelioma and founder of the Baylor College of Medicine Lung Institute at Baylor St. Luke's Medical Center — developed the HIPEC approach.
What Are the Benefits of the HIPEC Procedure? 
The HIPEC procedure offers many benefits compared to the typical combination of surgery and either oral or IV chemotherapy, including:
A reduction in cancer recurrence risk. Since this procedure works to remove all visible and microscopic cancer cells, there's a smaller risk of the tumor growing back. 
Fewer side effects. Chemotherapy can result in uncomfortable side effects, but since this procedure focuses it in one area of the body, patients are less likely to experience these adverse effects. Therefore, surgeons can apply a larger or more concentrated dose. 
Who Is a Candidate for the HIPEC Procedure? 
You might be a candidate for the HIPEC procedure if:
Find a Doctor
---
Looking for a doctor? Perform a quick search by name or browse by specialty.