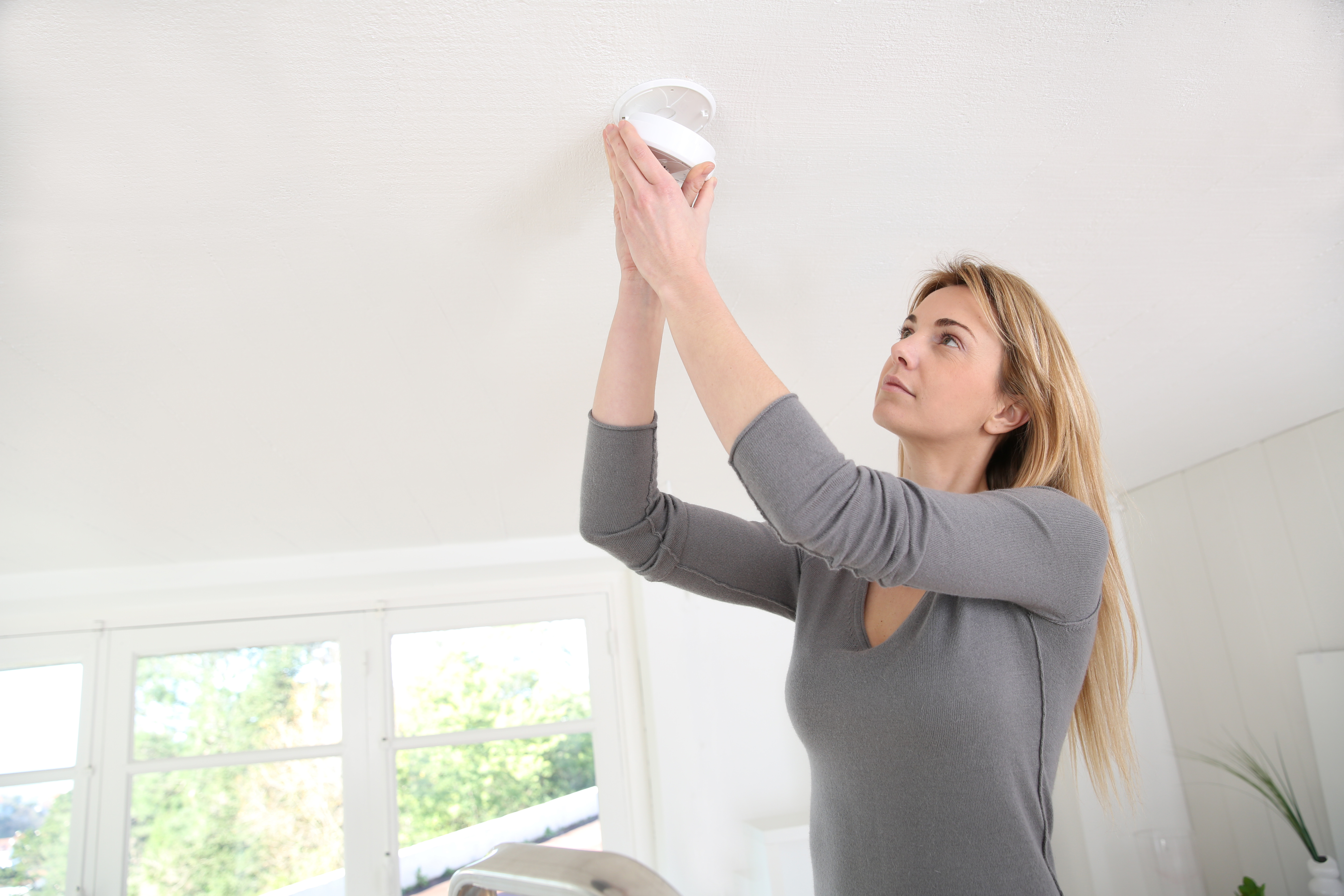 When was the last time you gave your house a thorough safety check? Keep your family and guests safe and sound by keeping a healthy home. Learn how you can prevent accidents by making each room in your house safer with these tips.
Kitchen
When cooking with pots and pans, turn the handle inward toward the center of the stove to avoid accidental spills.
Prohibit children from coming near heat sources or food preparation areas.
Never leave heat sources on and unattended.
Have a functioning fire extinguisher nearby at all times.
Keep flammable materials away from heat sources.
Store knives, matches, and lighters in a safe place that children cannot access.
Keep kitchen appliance cords out of reach, and unplug appliances when not in use.
Living Room
Secure large pieces of furniture and electronics to prevent them from falling over.
Keep window blind cords out of children's reach or replace them altogether with cordless blinds– children can accidentally strangle themselves with them.
Avoid decorating with poisonous plants, especially around children and pets.
Adhere protective material on sharp edges of furniture.
Bathroom
Place a non-slip bath mat on the floor outside of the bathtub and a bath mat inside of the tub if it is slick.
Store all medications in a safe place out of the reach of children.
Double check that the water temperature is set at 120 degrees Fahrenheit or lower to prevent scalding– over 3,800 injuries occur from scalding tap water every year.
If needed, install grab bars on the walls next to the toilet and bath.
Safely store electrical appliances away from children and always unplug them when leaving the room.
Do not use electrical appliances near water.
Never leave a child or disabled person alone in a bathroom with water sources, especially while in the bathtub.
Nursery
Only use a crib mattress that fits snugly in the crib.
Do not leave loose blankets, pillows, or hard items in the crib.
Carefully build the crib or bed to ensure it will not collapse, and do not use cribs with sides that drop down.
The slats of the crib should be less than 2 inches wide.
Remove any hanging toys from the crib once your child is able to reach them.
If your child is able to climb out of the crib, put the crib mattress on the floor or switch out the crib with a youth bed.
Use a safety belt on your baby's changing table.
Place lotions and powders away from your baby's reach but within yours near the changing table.
Attach all furniture to the walls in case your child climbs on it so it will not fall over.
Keep cloth away from nightlights.
Secure window guards on all windows.
Insert plug protectors into unused outlets.
Only allow your child to play with safe, age-appropriate toys.
Avoid toy boxes with heavy or lockable lids.
All Rooms
Make sure to install smoke detectors in the hallways outside of bedrooms and in the kitchen.
Check each detector's batteries on a regular basis.
Install proper lighting in every area to keep walkways well lit.
Fix carpeting and rugs to the ground to prevent slipping.
Store household chemicals in their original containers, clearly labeled, and out of reach of children.
Make sure the locks on all doors can be opened from both sides.
Do not use electrical cords that have exposed or frayed wires.
Organize cords to keep them out of walkways.
Keep all drawers closed when not in use.
Be aware of how to turn off the water, electricity, and gas valves in your home in case of emergency.
Invest in a home security system.
Outdoors
Keep all walkways clear of debris.
Be careful of slick, wet, or icy surfaces.
Maintain fencing, trees, and other structures.
Have your chimney inspected regularly.
Store hazardous chemicals in a secure place, out of reach of children.
Surround your backyard pool with an enclosed fence and a security alarm.
Properly store tools and equipment.
Avoid home trampolines– thousands of children end up in the emergency room from using them.
Find a Doctor
---
Looking for a doctor? Perform a quick search by name or browse by specialty.