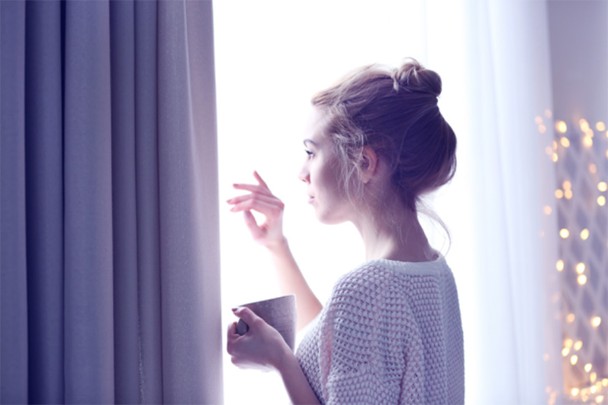 Hope for the Holiday Blues
Once the holiday season is in full swing, it's easy to find yourself feeling less than merry. You might be down with the holiday blues. Discover ways you can improve your mood this winter with these tips from Baylor St. Luke's Medical Group.
Why We Get The Holiday Blues
There are many factors that can contribute to the holiday blues, including lack of sleep and missing loved ones. Sometimes the stress of the holidays can exhaust us emotionally. Changing your diet during the holidays may have you neglecting your nutritional needs, and you may be less likely to keep up with your exercise routine during this time of year.
Some people mistake the holiday blues with Seasonal Affective Disorder (SAD), which happens as a side effect of too few hours of sunlight in the winter season. Both SAD and holiday blues differ from clinical depression, which can have a wide array of triggers. Clinical depression treatment often requires professional help and medication.
When the holiday blues happen, try these tips!
Rest up. Sleep is especially important during the holidays, a time when you're more likely to deprive yourself of much needed sleep. Lack of sleep can cloud your judgment and make you irritable.
Lighten your schedule. Try not to spread yourself too thin or wear yourself out during such a busy time of year. Don't feel bad saying no to yet another holiday event invitation; it's better to manage your stress level than add another obligation to your plate.
Get some alone time. Don't feel the need to conform to everyone else's schedules. Feel free to spend time by yourself, focusing on your wellbeing.
Fix your feasting. Eat a balanced diet rich in fresh fruits and veggies to keep your body feeling its best. Limit your alcohol intake.
Take a walk. Exercise releases endorphins, which can help you feel happier, so be sure to work in a good amount of physical activity.
Focus on favorites. Try to maintain a positive point of view and engage in your favorite activities, whether it be reading by the fireplace or baking holiday goodies.
Talk it out. Spend time talking with friends and family to lift your spirits.
Make it routine. Try to stick with your normal routine, setting realistic goals and expectations.
Accept your emotions. Recognize your feelings and handle them accordingly. If you're struggling with your emotions or experiencing symptoms of depression, meet with a healthcare professional.
Let it go. Understand that some things are out of your control. Seek support from friends and family or utilize the resources available in your community.
Find a Doctor
---
Looking for a doctor? Perform a quick search by name or browse by specialty.