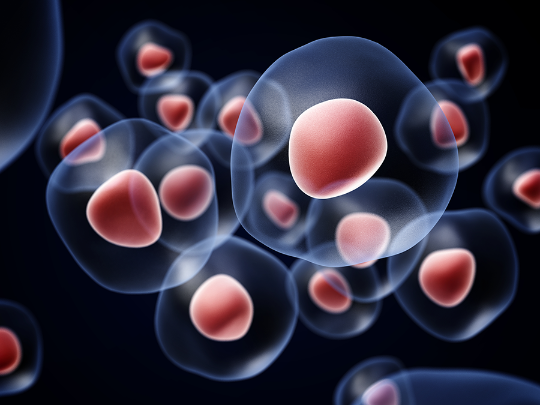 How Adult Stem Cell Treatment Works
Many heart attacks are caused when a complete blockage of a heart vessel prevents oxygen-rich blood and nutrients from reaching a section of the heart. If blood cannot reach the heart muscle, it will die. Over time, the condition worsens and weakens the heart.
Researchers in the Stem Cell Center at Texas Heart® Institute (THI) at St. Luke's Health–Baylor St. Luke's Medical Center, under the direction of Emerson C. Perin, MD, PhD, FACC, have found that adult stem cells may help patients who have cardiovascular disease. So, a patient's own stem cells can be used to repair heart tissue that was damaged after a heart attack, without the need for anti-rejection drugs.
In another form of groundbreaking stem cell therapy undergoing clinical trials, adipose-derived adult stem cells are harvested from a donor's fat tissue. The stem cells are injected into patients who have suffered a heart attack. This treatment is intended to help prevent congestive heart failure, which occurs in many patients after a heart attack.
Learn more about how Dr. Perin and researchers at THI, Baylor St. Luke's, and Baylor College of Medicine® are researching the use of adult stem cells to treat cardiovascular disease at texasheart.org/research/stemcellcenter/index.cfm.
Find a Doctor
---
Looking for a doctor? Perform a quick search by name or browse by specialty.