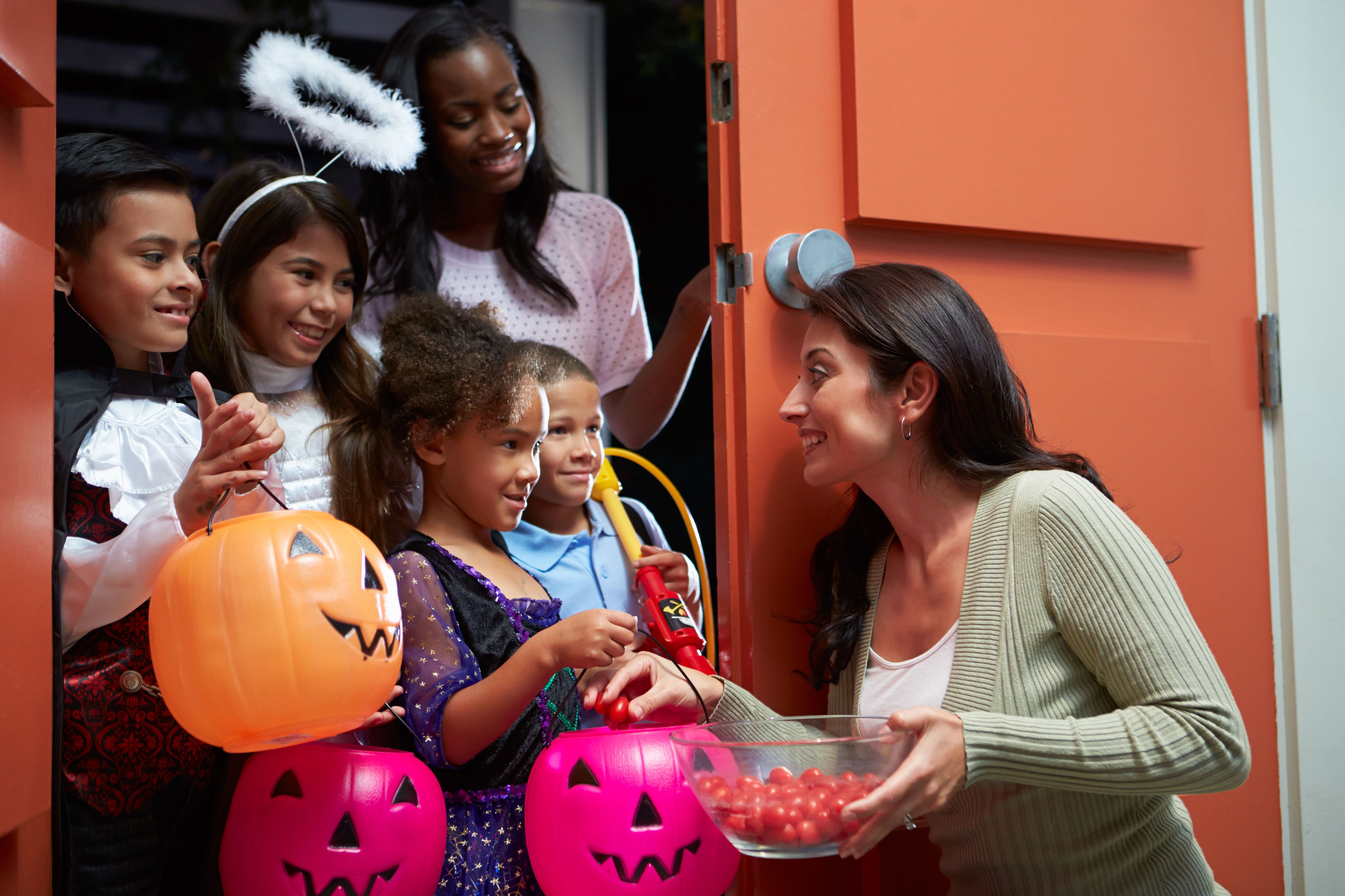 How to Avoid Emergencies on Halloween
Halloween is the 5th highest-ranking holiday for children's emergency room visits. We think the scariest part of Halloween should not involve a trip to the ER. The most common emergencies on Halloween can be avoided with these safety tips.
Costume Caution
Certain costumes can become hazardous to the safety of the wearer and those surrounding. Be sure to only wear costumes that do not pose a danger. Follow these tips when choosing a costume and accessories.
Avoid dark-colored costumes without reflectors.
Avoid costume elements that impair vision, such as masks or headwear.
Avoid long, loose costumes to prevent tripping.
Make sure no part of the costume is flammable.
Do not carry long or sharp props.
Do not use decorative contact lenses that were not prescribed by an eyecare professional.
Pumpkin Carving Points
A popular Halloween tradition, pumpkin carving is a fun way to get the family together. However, when sharp objects are involved, safety needs to be the first priority. Always follow this safety advice:
Don't cut the pumpkin in a direction towards any part of your body.
Make sure your hands and tools are dry before carving.
Only use a pumpkin carving kit or a knife made for carving.
Never let young children cut the pumpkin themselves.
Use glow sticks or pumpkin lights instead of candles.
Trick-or-Treat Tips
As you go door to door for sweet treats, make sure you take the necessary safety precautions. Follow these tips to decrease the risk of injury while trick-or-treating.
An adult should always accompany young children when trick-or-treating.
Before crossing the street, make sure to look both ways and wait for cars to come to a complete stop before stepping into the street.
Watch out for decorations, obstacles, or holes along the path.
Carry along a flashlight.
Have an adult check candy for expiration or tampering.
Walk along well-lit, open paths, preferably on a sidewalk.
Find a Doctor
---
Looking for a doctor? Perform a quick search by name or browse by specialty.