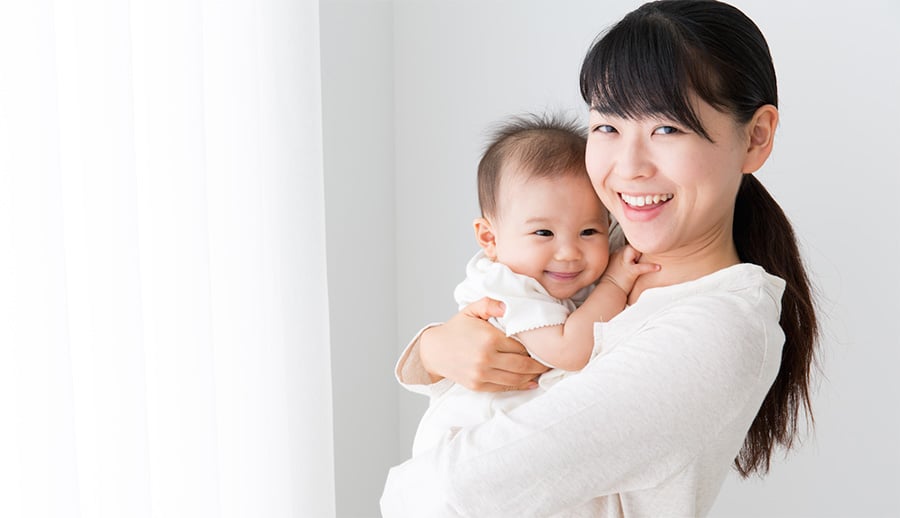 How to Keep Baby Flu-Free
Influenza, also known as the flu, is a serious illness that can cause life-threatening complications. Most people who contract it recover in one to two weeks; however, some people are more at risk of developing flu-related health problems. These include older adults, young children, and infants. Pregnant women also tend to fare worse as their changing bodies make them susceptible to complications. See how you can protect those with weaker immune systems.
The Importance of Flu Vaccines for Babies
Every year, about 20,000 children younger than 5 years of age are hospitalized due to the flu. Children 6 months of age and older are encouraged to receive the flu vaccine, the most important step in flu prevention. The immune systems of younger children are unable to respond to the vaccination just yet, so protect infants younger than 6 months old by making sure everyone around them is vaccinated.
More Prevention Methods
A flu virus generally spreads through the air. Prevent your baby from contracting the flu virus by having your child stay away from or limit contact with infected or unvaccinated people. Frequent hand washing helps reduce the risk of infection since the virus is able to live for a short while on things we often come in contact with, such as doorknobs, cell phones, and utensils. By handling something that has been touched by an infected person, your child can contract the virus by touching his or her face. Be sure to disinfect common items in your child's reach to avoid virus transmission.
Protect Your Baby Before Birth
Infants younger than 6 months old are too young for flu vaccinations, and as a result, health experts urge all pregnant women to get flu shots in the form of an injection to protect their children after birth. Research suggests that when a pregnant woman receives a flu vaccine, her immunity extends to her baby. Infants whose mothers received the vaccine while pregnant were 70 percent less likely to contract the flu compared to those born to mothers who were not immunized.
Symptoms of the flu include a runny nose, cough, fever, aches, and sore throat. If you suspect you have the flu, see a doctor immediately. If you are an expectant or new mother, be sure to talk to your Baylor St. Luke's Medical Group physician or pediatrician about the flu vaccine and other ways you can keep your baby and yourself flu-free.
Sources:
Protect You and Your Baby This Flu Season
Expectant Mom's Flu Shot Protects 2
Find a Doctor
---
Looking for a doctor? Perform a quick search by name or browse by specialty.