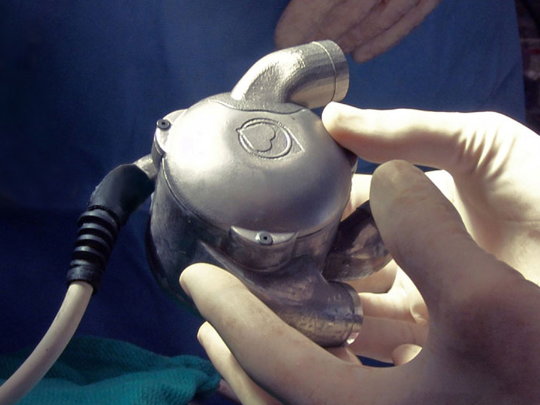 The Life-Saving, Life-Changing Heart
In 1969, while still a medical student, Dr. O.H. "Bud" Frazier, MD, found himself massaging the heart of a young man, keeping him alive, albeit briefly. This experience fueled his passion for discovering new ways to save more lives through cardiovascular innovation. Dr. Frazier had been working on developing a durable artificial heart since the 1960s, and in 2011, he and Dr. Billy Cohn implanted the first heart pumps and artificial heart without a pulse that pushes blood through the body at a steady rate.
Now Dr. Frazier and the team at Texas Heart® Institute at St. Luke's Health–Baylor St. Luke's Medical Center are working on developing the revolutionary BiVACOR artificial heart, designed by Australian engineer Daniel Timms. The BiVACOR device propels blood using blades suspended in a magnetic field that rotate at thousands of times per minute—and it is the size of a fist.
To learn more about the BiVACOR artificial heart, visit Texas Heart Institute. 
Find a Doctor
---
Looking for a doctor? Perform a quick search by name or browse by specialty.