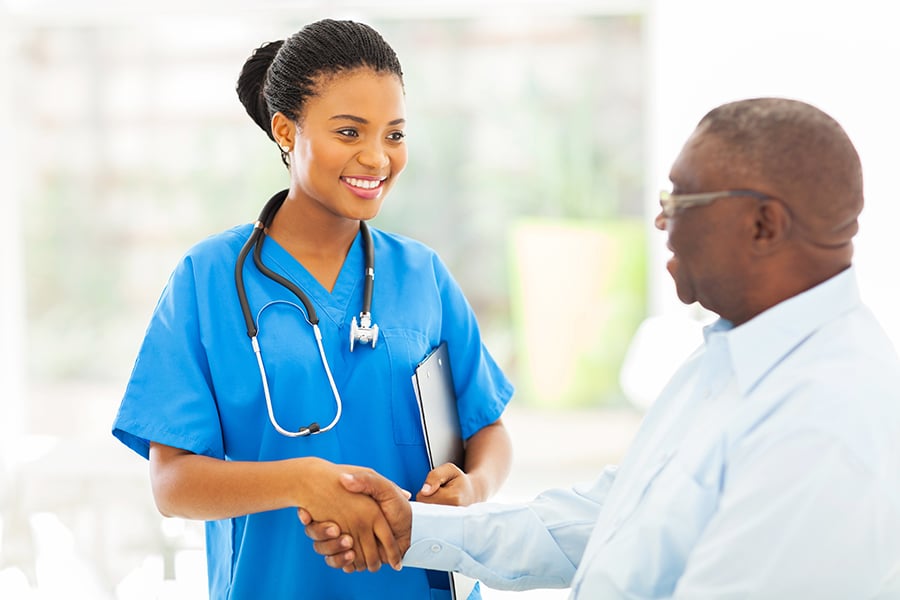 Prostate Cancer: Know Your Risk
Prostate cancer is one of the most common types of cancer for men. On average, 1 in every 9 men will get diagnosed with prostate cancer in his lifetime. While the exact cause of this disease is unknown, there are risk factors that can increase your chances for it. Some risk factors may not be in your control, but there are other risk factors you can change.
Risk Factors Outside Your Control
Gender. Only men can get prostate cancer.

Age. If you're 50 years or older, you're at a higher risk.

Race and nationality. African American men are at a greater risk of developing prostate cancer than men of other racial backgrounds.

Family history. If anyone in your family has had prostate cancer, you're at an increased risk—especially if a family member had cancer at a young age.

Genes. Certain inherited genes can also put you at a higher risk of prostate cancer.
Risk Factors You Can Change
Diet. Eating fruits and vegetables every day and avoiding high-fat meats or dairy products can help keep your prostate healthy.

Obesity. Carrying excess weight is linked to a more aggressive type of prostate cancer.

Alcohol consumption. New studies have found alcohol may fuel prostate cancer risk, with even low levels of drinking associated with a higher risk compared to no drinking.
Find a Doctor
---
Looking for a doctor? Perform a quick search by name or browse by specialty.