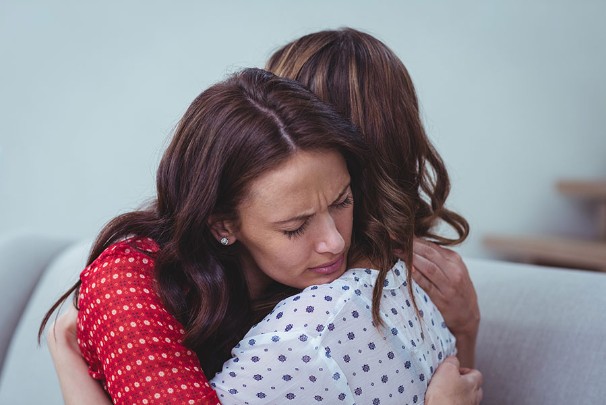 Suicidal Thoughts: Spot To Stop
If you or someone you know is having suicidal thoughts or feelings, there is hope. Visit your nearest emergency department, call 911, or call the National Suicide Prevention Lifeline at 1-800-273-TALK (8255). Baylor St. Luke's Emergency Centers are always open and ready to help.
Risk Factors For Suicide
Certain attributes can give insight into those who are more likely to commit suicide. Recognizing these and seeking professional help to cope is important. Factors that increase the risk that an individual will consider or attempt suicide include:
Mental disorders
Alcohol or illegal substance abuse
Serious physical illnesses
Hopelessness
History of trauma, abuse, or suicide attempts
Loss of job, finances, or relationship
Impulsive or aggressive tendencies
Lack of social support
Sense of isolation
Lack of health care
Belief that suicide is noble
Exposure to others who have committed suicide
Warning Signs
Mental conditions are common and treatable. Be aware of certain characteristics that suggest someone may need mental help. Warning signs that may indicate someone is suicidal include:
Talking about wanting to die or commit suicide
Feeling hopeless or trapped
Talking about being a burden to others
Mentioning unbearable pain or having no purpose
Experiencing physical pain often associated with distress (stomach ache, headache, etc.)
Increased drug or alcohol use
Loss of interest
Indifference about physical appearance
Acting recklessly or anxious
Change in eating or sleeping habits
Being agitated or wanting to seek revenge
Having extreme mood swings
Increased isolation
What You Can Do
Threats of suicide are calls for help and must be taken seriously. If someone you know threatens to commit suicide, follow these steps immediately:
Express concern and acknowledge his or her feelings.
Offer support and listen.
Do not leave the person alone.
Contact family members, a mental health professional, or emergency medical services.
Keep dangerous objects away from the person.
Find a Doctor
---
Looking for a doctor? Perform a quick search by name or browse by specialty.