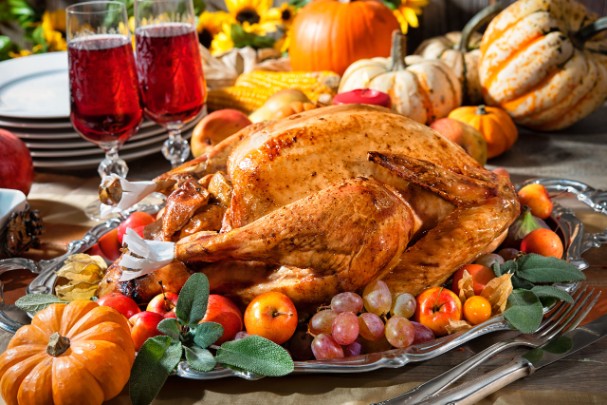 Thanksgiving is a great time for friends and family to gather together. Among all the excitement for the turkey and pumpkin pie, it is important to remember to take proper safety precautions when cooking Thanksgiving dinner. Make sure to follow these Thanksgiving safety tips to keep your holiday celebration at home instead of having to take it to the ER.
Turkey Tips
Safely and completely thaw a turkey before cooking using the U.S. Department of Agriculture's advised methods.
Thoroughly clean surfaces, including your hands and utensils, that come into contact with raw meats.
If you are cooking turkey in the oven, set the cooking temperature no lower than 325 degrees Fahrenheit.
Use a cooking thermometer to make sure the internal temperature of the stuffing and meaty portions reaches at least 165 degrees Fahrenheit.
Let the turkey cool for at least 20 minutes before serving.
Freeze leftovers safely.
Kitchen Safety
Cover all bare skin to prevent burns from food splattering.
Keep a fire extinguisher nearby.
Keep children at least three feet away from the stove or oven.
Test your smoke alarm by pressing the test button.
Keep flammable objects away from the stove.
Stay in the house and check on the food regularly when cooking.
When finished, make sure all heat sources are turned off.
Find a Doctor
---
Looking for a doctor? Perform a quick search by name or browse by specialty.