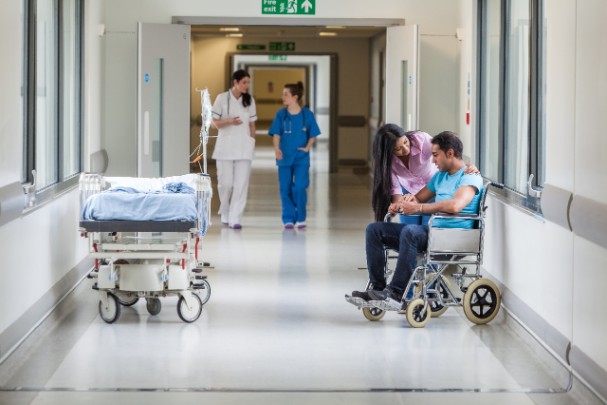 Tips for Taking an Autistic Loved One to the ER
Going to the emergency room under any circumstance can be incredibly stressful. However, bringing someone with autism spectrum disorder (ASD) can be overwhelming for both of you. People with autism often have sensory issues, which means that the bright lights, loud noises, and large amounts of people that accompany a typical ER waiting room can be almost too much to handle. Should you ever need to take a loved one with autism to the ER, follow these tips for a smoother experience.
Speak With Their PCP or Behavioral Therapist Beforehand
This step requires a little foresight, but it can be beneficial in the event of an emergency. At your loved one's next appointment with their primary care physician, pediatrician, or behavioral therapist, ask about what steps can make an emergency trip easier. These healthcare professionals are familiar with the abilities of your loved one and can provide personalized recommendations. Save their contact information so you can alert them during an emergency situation on your way to or at the ER.
Bring Comfort Items and Distractions
Depending on the severity of your loved one's emergency, you might have to wait for a while to visit with a doctor. The ER can be overwhelming, so small items that are comforting to them can have a positive impact on their mood and stress level. Books and movies can be distracting during a long wait as well. If you think the trip might result in an overnight stay at the hospital, bring some of their favorite pajamas to make the experience less foreign. Prepare a "go bag" ahead of time.
Be Able to Communicate Their Diagnosis
Each individual with autism is different, and they all face a unique set of challenges. When arriving at the ER, speak with the triage nurse about whether the individual is verbal or non-verbal, hyper- or hypo-sensitive, and so on. Continue to communicate this with the doctors treating your loved one so the medical professionals can customize their care to reduce stress.
Be Their Advocate  
If you notice your loved one might be on the verge of a meltdown while waiting for treatment, speak with staff to see if there is a private place the two of you can go. If not, ask if it's acceptable to step out of the ER into the fresh air for a moment or two. Be sure to inform the staff about the usual ways you help your loved one cope with anxiety or difficult situations.
In addition to these steps, take a minute to locate your nearest St. Luke's Health community emergency center. Some locations even offer online check-in, which can potentially lessen the amount of time spent in the waiting room for you and your loved one.
Sources:
Florida Autism Center | Tips for Bringing an Individual With Autism to the ER
Autism Speaks | Reducing Anxiety in the ER
Find a Doctor
---
Looking for a doctor? Perform a quick search by name or browse by specialty.