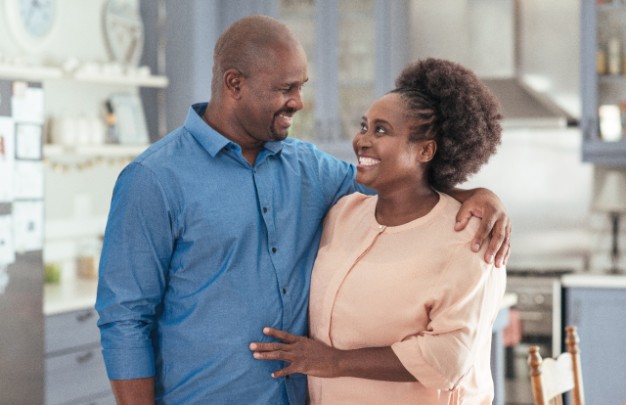 Weight Loss Surgery: Myths & Facts
Are you considering bariatric surgery to aid in your weight loss goals? Bariatric surgery can be a great option for those concerned about the impact of excess weight on their health, but many myths about these procedures may make you question if it's the right option for you. We're separating fact from fiction so you can make informed decisions for your health.
Myth: Bariatric surgery is not worth the risks.
Multiple large-population studies have found that severely obese patients who underwent bariatric surgery had a lower risk of death compared to people with a similar BMI who did not undergo surgery. This translates to an approximate 89% increase in life expectancy. In fact, bariatric surgery is safer than most operations. Additionally, losing excess weight can also improve or entirely resolve coexisting conditions, such as type 2 diabetes.
Myth: Insurance providers will not cover bariatric surgery.
Many people assume insurance providers won't cover weight loss procedures because they're considered cosmetic. However, most insurance companies do provide coverage. If you've met your deductible, some insurances will then begin to pay costs associated with the surgery. Other insurers have been known to cover the anesthesia fee, hospital facility fees, as well as the surgeon's fee. Some even foot the entire bill.
Our surgical coordinators at St. Luke's Health can work with your insurance provider to explain the medical necessity of this procedure. Our insurance experts know the ins and outs of qualifying for bariatric surgery and will handle the paperwork for you, from pre-approval to processing claims.
Myth: An older adult should not get bariatric surgery because it's too dangerous.
While there are risks associated with any surgery, seniors can undergo bariatric surgery as long as there are no underlying health concerns that could present problems later on. Bariatric surgery performed on patients age 65 or older has been shown to result in significant loss of excess weight, daily medication reductions, and improved quality of life. Talk to your doctor if you are over the age of 65 and considering bariatric surgery.
Myth: Most people regain the weight, so bariatric surgery is a waste.
Bariatric surgery is the most effective solution to severe obesity. Studies have shown that over 90% of people who have weight loss surgery lose half or more of their excess weight in the long run. By following the diet and exercise recommendations set by your doctor, your chances of successful long-term weight loss are strong.
Weight loss surgery can be an impactful tool for significant weight loss. Take the first step today. Attend one of our Weight Loss Seminars or contact the bariatric teams at St. Luke's Health for a consultation.
 
Sources
Medicare | Is my test, item, or service covered?
Consumer Guide to Bariatric Surgery | Gastric Sleeve Insurance Coverage
American Society for Metabolic and Bariatric Surgery | Benefits of Bariatric Surgery
NCBI | Bariatric surgery outcomes in patients aged 65 years and older at an American Society for Metabolic and Bariatric Surgery Center of Excellence.
Find a Doctor
---
Looking for a doctor? Perform a quick search by name or browse by specialty.