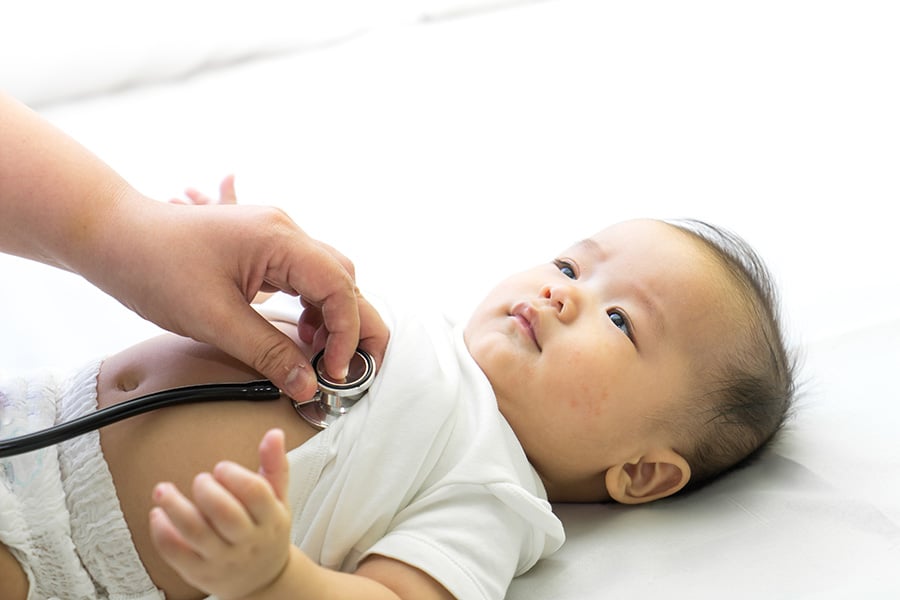 When Whooping Cough Becomes an Emergency
Whooping cough, caused by the bacteria Bordetella pertussis, is a highly contagious disease that can be dangerous, especially for babies and people with weakened immune systems. Learn more about the symptoms of whooping cough and the signs that you need to seek emergency medical care.
Whooping Cough Basics
Whooping cough spreads through drops of bodily fluid, such as saliva entering the air when someone coughs. One characteristic of this infection is long coughing spells (paroxysms) that leave the infected person breathless afterward. This disease gets its name from the characteristic "whoop" sound that typically follows these coughing spells.
Infants, young children, and people with weakened immune systems are most at risk. To prevent infection, make sure you and your family wash your hands often and that the younger members of your family are up to date with their DTaP vaccinations and those 10 years and older are up to date with their Tdap vaccinations.
If you suspect your child has whooping cough, visit a doctor immediately. If your child tests positive for whooping cough, your doctor may prescribe antibiotics. Your child will remain highly contagious for five days after taking the antibiotics, so limit his or her interaction with others and encourage anyone who comes in contact to wash their hands.
When to Seek Emergency Medical Attention
Even while taking antibiotics, it's possible to experience complications that require immediate medical care. Keep an eye on him or her during coughing spells; if your child turns blue in the face, you should seek emergency medical attention. If your child stops breathing, call 911 and begin performing CPR. Other concerning symptoms that call for a trip to the ER include severe vomiting, dehydration, and uncontrollable fever.
If your child or loved one exhibits signs of whooping cough, visit your Baylor St. Luke's Medical Group primary care physician or pediatrician. If the infection progresses to one of its more severe symptoms, the team at St. Luke's Health community emergency centers are ready to help.
Sources
eMedicineHealth | Whooping Cough (Pertussis)
CDC | Pertussis (Whooping Cough)
KidsHealth | Whooping Cough
Find a Doctor
---
Looking for a doctor? Perform a quick search by name or browse by specialty.