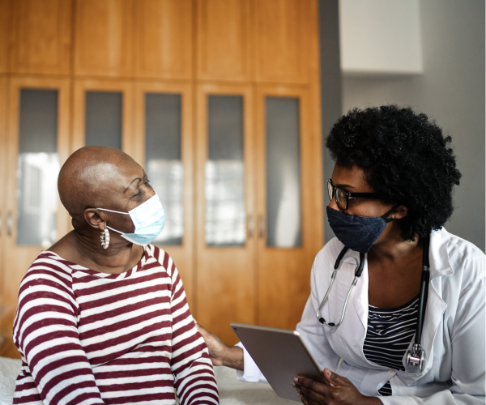 Our Neuroendocrine Tumor Program in Houston and East Texas
The Neuroendocrine Tumor Program at Baylor St. Luke's Medical Center is dedicated to the diagnosis and management of all forms of neuroendocrine tumors. The program is a collaboration between specialists from the St. Luke's Health System, Baylor College of Medicine, Kelsey-Seybold Clinic, Texas Heart®Institute, and private practice physicians in the Houston community. Our mission is simple - we strive to provide those who suffer from neuroendocrine tumors with the best quality outcomes through a streamlined and collaborative care process.
For more information on our Neuroendocrine Tumor Treatment Program or to schedule an appointment call (832) 355-4925. 
Why choose Baylor St. Luke's Medical Center for neuroendocrine tumors:
Expertise and Experience: Patient centered care facilitated by a collaborative Tumor Board of leading experts in the field of neuroendocrine tumors.
Teamwork: Specialists at Baylor St. Luke's Medical Center are dedicated to providing the most appropriate treatment for your neuroendocrine tumor. Because of the different types and locations of neuroendocrine tumors, treatment can be extremely complex and varied. St. Luke's specialists in oncology, surgery, radiology, gastroenterology, endocrinology, nuclear medicine, and other areas work together to diagnose and treat all types of neuroendocrine tumors.
Dan L Duncan Comprehensive Cancer Center: Our cancer center in the Texas Medical Center meets strict standards for a National Cancer Institute comprehensive cancer center, recognizing scientific excellence and a multi-specialty approach focused on cancer prevention, diagnosis and treatment.
Find a Doctor
---
Looking for a doctor? Perform a quick search by name or browse by specialty.