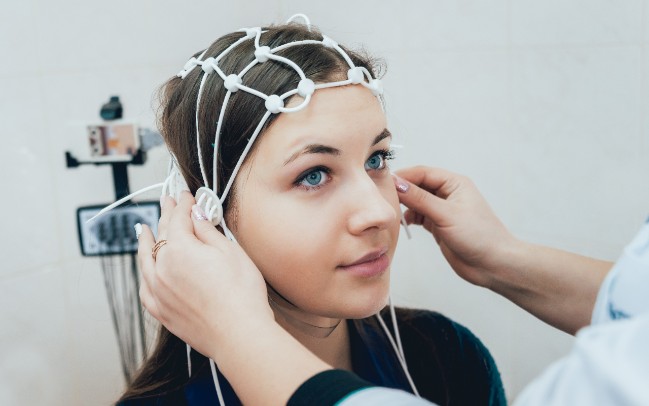 Is Medication the Only Treatment Option for Epilepsy?
When doctors consider treatment for epilepsy, they review the patient's health history and needs to find the right medication. However, some prescriptions can result in undesirable side effects or be less effective than expected. In the past, traditional surgery was one of the only alternative options. As researchers continue to delve into new solutions for epilepsy, more and more treatments reach the market. 
Deep Brain Stimulation 
Similar in theory to the pacemaker, deep brain stimulation involves a surgically implanted device that sends electrical signals to specific areas of the brain to reduce epilepsy symptoms. Surgeons place a neurostimulator near the collarbone and connect it to electrodes in the brain. These implanted electrodes detect indicators of a seizure and tell the neurostimulator to emit small electrical impulses to normalize brain activity and prevent the seizure from occurring. 
Laser Interstitial Thermal Therapy (LITT) 
Laser interstitial thermal therapy, also known as thermal ablation, is the process of using a laser and its thermal energy to remove or neutralize seizure foci, the areas in the brain where seizures originate. Less invasive than traditional surgery, the LITT procedure involves only a minimal incision and a small hole in the skull. 
Stereotactic Radiosurgery 
A non-invasive option for reducing the symptoms of epilepsy, stereotactic radiosurgery is the process of using precise beams of radiation to pinpoint seizure foci in the brain and neutralize them. This process doesn't require incisions, so patients typically don't have to stay in the hospital for an extended period after the procedure. 
As researchers work diligently to continue to make improvements in the treatment of epilepsy, St. Luke's Health neurosurgeons evaluate new and changing procedures to see how they can improve patients' symptoms. Our team is trained in a variety of traditional and innovative surgeries, and they can work with you to determine which treatment options may lead to positive results for you.
Sources: 
Baylor College of Medicine | Exploring advances in epilepsy treatment
Baylor College of Medicine | What you need to know about epilepsy
AANS | Deep Brain Stimulation
Epilepsy Foundation | LITT (Thermal Ablation)
AANS | Stereotactic Radiosurgery
Find a Doctor
---
Looking for a doctor? Perform a quick search by name or browse by specialty.