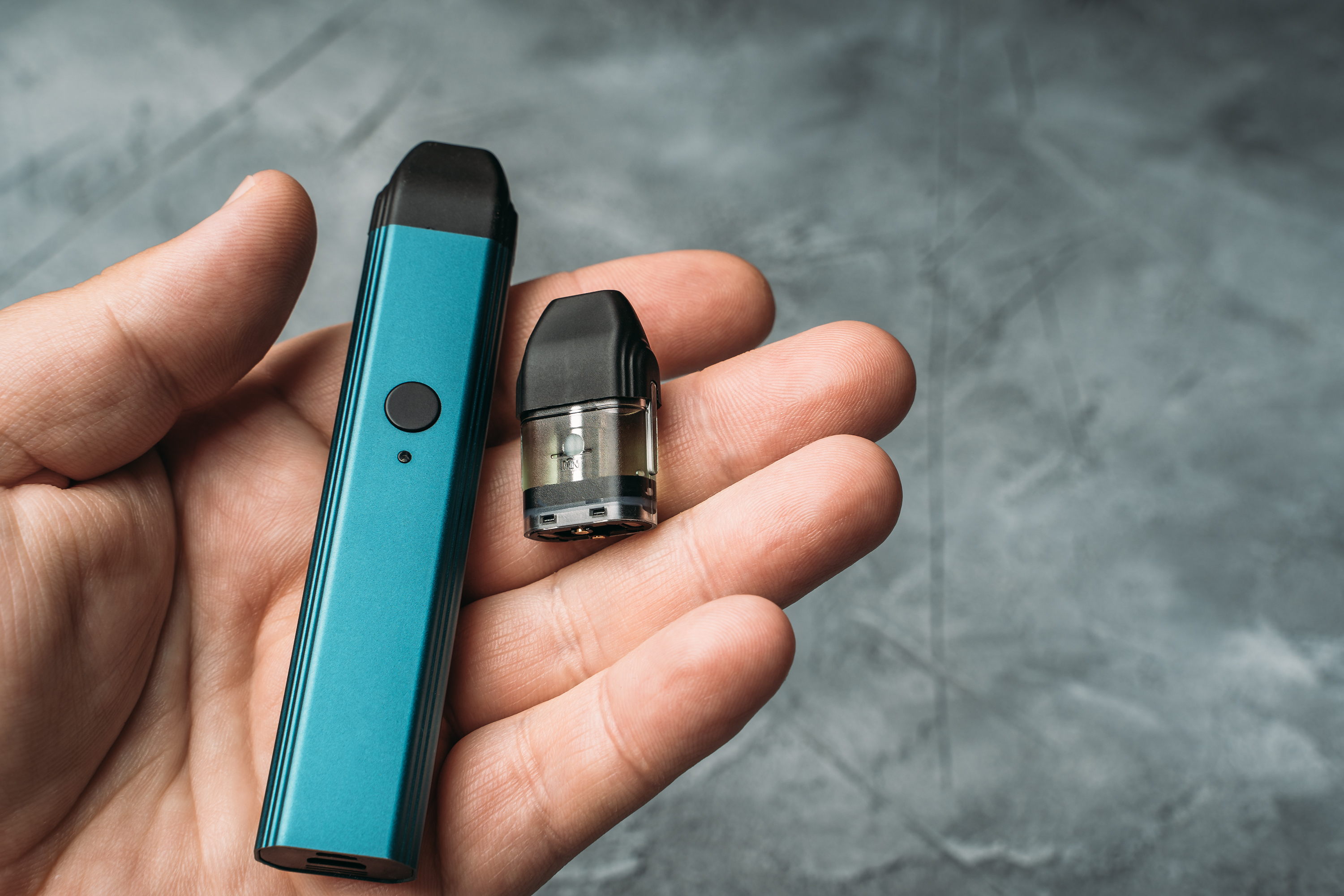 Vaping and Your Lungs: What We Know so Far
As more cases of mysterious lung diseases appear in the news, doctors and researchers are turning their attention toward vaping, a trend that's quickly gained popularity. Some are drawing comparisons between e-cigarettes and their tech-free predecessors, noting that many people believed cigarettes were safe for a while after their introduction. Meanwhile, others claim that vape pens are a reliable tool for ending a smoking habit. So the question stands, are e-cigarettes the cause of these illnesses?
Is Vaping Dangerous?
Unlike cigarettes, which have been on the market since the mid-1800s, vape pens are relatively new. Scientists have been able to follow cigarette smokers and see the impact that inhaling these chemicals has on the body. E-cigarettes haven't been in use long enough for any long-term studies to occur.
"There is a misconception that vape pens and e-cigarettes alike are safe," said Dr. Shawn Groth, thoracic surgeon at Baylor St. Luke's Medical Center. "We know that there are probably less toxic chemicals in these devices compared to tobacco cigarettes, yet e-cigarettes do contain a number of harmful, cancer-causing chemicals, such as benzene, isoprene, and formaldehyde. We just don't have a full understanding of neither the types of chemicals in vape pens and e-cigarettes nor their long-term implications, as we do with standard tobacco products."
While several cases of lung disease in people who vape have made the news in recent months, doctors can't say for sure whether the link between the two is causative, correlative, or merely coincidental. Additionally, many of these users may have been using off-market products that are not recommended or provided by reputable sources. Until more research enters the market, no one can say for sure whether or not vaping is dangerous.
Should You Stop Vaping?
While there currently isn't any definitive proof that vaping causes illness or even death, you should use your best judgment when deciding whether to continue using your e-cigarette. The safest course of action is to avoid introducing any foreign substance into your lungs.
"A fair number of people don't even realize that there's nicotine in these products, which has negative effects on the overall brain development of adolescents and young adults and may increase the risk of abusing other substances down the road," said Dr. Groth, who also is an associate professor of surgery at Baylor College of Medicine.
However, if you have exhausted smoking cessation alternatives (like nicotine patches) and feel that you will return to smoking cigarettes if you stop vaping, it might be in your best interest to continue and then slowly wean yourself off. Consider visiting your primary care physician for assistance in your journey to quit smoking.
The Food and Drug Administration currently recommends people stop using any vapes that aren't from a reputable shop and brand. They also suggest halting the use of tetrahydrocannabinol (THC)-containing substances in e-cigarettes, as many of the people who experienced trouble breathing were vaping some type of THC product.
"Though this trend might be perceived as a more socially acceptable or cosmopolitan option, it's definitely not safe, particularly the off-market products that contain chemicals such as THC or CBD," said Dr. Groth. "Off-market products are especially unsafe because no one, other than the manufacturer, knows what's in it or how it was handled.  These cannot be viewed as safer alternatives to an unsafe habit of standard smoking."
Some common symptoms of these lung conditions are:
Difficulty breathing
Shortness of breath
Chest pain
Nausea
Diarrhea
Fever
Fatigue
If you experience mild symptoms, schedule an appointment with your Baylor St. Luke's Medical Group primary care physician. If your symptoms are more extreme, call 911 and seek immediate medical care. Locate your nearest St. Luke's Health emergency room so you know where to go during respiratory distress.
Sources:
U.S. FDA | Lung Illnesses Associated with Use of Vaping Products
CDC | Outbreak of Lung Injury Associated with E-Cigarette Use, or Vaping
Daily Heralds | Early Signs of Vaping Health Risks Around the World Were Missed or Ignored
Find a Doctor
---
Looking for a doctor? Perform a quick search by name or browse by specialty.