Glenda Pay, heart transplant patient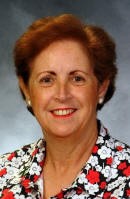 Heart Transplant - March 1993
I was devastated when I was told that I needed a heart transplant. I had been ill for about four months. I was in heart failure. I had all the symptoms. Shortness of breath, coughing, swollen hands, and feet, and I was constantly tired. I had cardiomyopathy, and needed a heart transplant to survive. A heart transplant! That was mind-boggling. I knew very little about transplants. I was born in South Africa, and when I was sixteen, Dr. Christian Barnard, performed the world's first human heart transplant in Cape Town, South Africa.
I live in Missouri City, Texas, now, in close proximity to the Texas Medical Center and the Texas Heart Institute at St. Luke's Episcopal Hospital in Houston. Sunday, March 7, 1993, this is my re-birthday. At seven in the evening, my family and I were told the wonderful news. "We have a heart for you, Glenda." What mixed emotions! We were delighted. I felt so good; you would have doubted that I was sick at all. But somewhere else another family had been told that their loved one was brain dead. That wonderful family agreed to donate the organs to save the lives of people they did not even know. Thank you! The surgery was routine and I recovered well. I have had no rejection.
Heart Recipient Reaches Twenty Year Milestone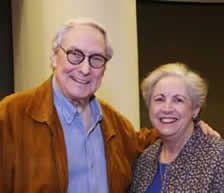 Heart Exchange member, Glenda Pay marked a very special date in March, 2013. On the 7th she reached twenty years with her transplanted heart. Always smiling, Glenda was absolutely beaming with happiness, love, gratitude, understanding, and confidence. Nevertheless, she was also humbled with the knowledge that her "re-birthday", as she calls it, is truly a special gift.
At their March monthly social members of the Heart Exchange and guests were treated to a special talk by Glenda describing her journey from severe illness to a healthy new life. Everyone in attendance could feel the emotions that surround her and drive her dedication to helping others. She is like a beacon of hope to those who are ill; a fountain of love and understanding to those who are worried. The gratitude she feels for her donor family overflows. Her happiness and confidence encourage potential donors to say "yes, this is the right thing to do."
Grandmother Celebrates 20th Anniversary of Heart Transplant
Glenda Pay of Missouri City recently celebrated the 20th anniversary of her heart transplant performed at St. Luke's Episcopal Hospital.
Pay's journey began at age 41 when she acquired a bad cough and chest pain that would not subside after nearly three months.
She eventually saw a geriatrician who recognized Pay's symptoms as signs of heart failure, and referred her to O.H. "Bud" Frazier, M.D., surgical director of the heart transplant program at St. Luke's Episcopal Hospital, home of the Texas Heart Institute.
Frazier and fellow physicians there determined that the heart disease which was causing Pay's heart to deteriorate was familial, affecting only women in the family. The evidence was overwhelming. Pay's mother died of a heart attack at age 61, and her sister also has heart problems. Seven years ago, Pay's daughter spent eight months on a heart pump and will eventually need a heart transplant. Just 18 months ago, Pay's 16-year-old niece received a heart transplant.
Doctors broke the news to Pay that she, too, would need a heart transplant. For four months she waited for a donor heart to become available. During that time, she was homebound and required oxygen 24 hours a day. On March 7, 1993, she received the heart of a 39-year-old woman who died of an aneurysm. Pay spent 11 days in the hospital – a record stay at that time - and has never had a rejection episode or heart complication.
Today, Pay volunteers with the Heart Exchange Support Group, which provides support for patients, professional education and research, and donor awareness. Always, but especially now during National Donate Life Month, Pay encourages others to become organ donors.
"I am alive today because of the decision made by a remarkable woman and her family to be an organ donor," said Pay. "There's such a need for organ donation, and I'm a living testament to what organ donation can do."
According to Donate Life Texas, more than 117,000 men, women and children are awaiting organ transplants in the United States – more than 11,000 are Texans. There are three ways to register as a donor in Texas: online at www.donatelifetexas.org; when renewing or obtaining a driver's license at any Department of Public Safety; and when obtaining vehicle registration tags at the Department of Motor Vehicles.
Find a Doctor
---
Looking for a doctor? Perform a quick search by name or browse by specialty.