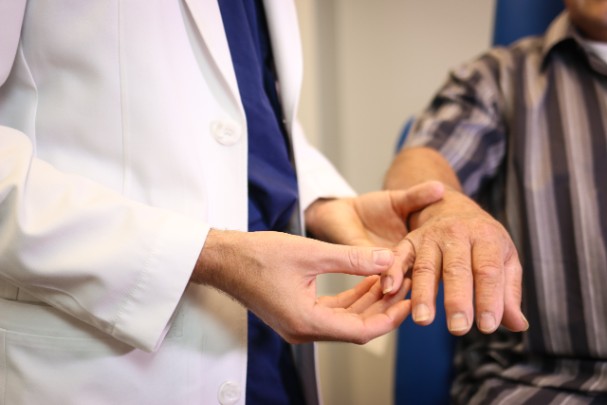 4 Methods to Manage Parkinson's Disease
Parkinson's disease is a neurodegenerative condition that prevents the body from creating adequate amounts of a neurotransmitter called dopamine. Symptoms like tremors and limb rigidity can appear gradually over many years. There currently isn't a cure for this condition, but innovations in medicine allow doctors to treat the symptoms and improve the quality of patients' lives. 
Common Medications for Parkinson's Disease
There are several medications on the market that seek to control the symptoms of Parkinson's disease. Since no two people experience this condition in the same way, doctors closely evaluate patients to determine which combination of medicine has the best potential for controlling their unique symptoms. Some medications prevent enzymes in the brain from breaking down dopamine, while others increase dopamine levels or complete the same actions as dopamine. 
Complementary Therapies for Parkinson's Disease 
Depending on your symptoms, your doctor might recommend regularly attending physical, occupational, or speech therapy. Each has its own benefits, and your doctor can advise you on which may fit your needs. 
Lifestyle Changes for Managing Parkinson's Disease 
While lifestyle changes alone are unlikely to provide complete symptom control, important aspects of managing Parkinson's disease include eating a balanced diet and getting regular exercise. Choose food rich in antioxidants and fiber, such as fruits, veggies, and whole grains, and fatty fish or nuts, which can benefit your brain health. If you're unsure of how to exercise safely, a physical therapist can work with you to create a custom workout and discuss good options for you. 
Managing Parkinson's Disease With Deep Brain Stimulation
If a combination of medications, complementary therapies, and lifestyle changes do little to improve your symptoms, your doctor may recommend a surgical option. Deep brain stimulation (DBS) begins with surgeons placing an implantable pulse generator (IPG) under the skin of the chest and connecting it to implanted electrodes in specific parts of the brain through thin wires. These pulses stimulate targeted areas in the brain to compensate for the lack of dopamine that occurs with Parkinson's disease. 
Early models of DBS systems sent out equal signals to each lead, meaning that patients could experience too much or not enough stimulation in certain areas. However, the Vercise™ Gevia™ DBS System has eight leads that are independent of each other, meaning doctors can tailor the amount of stimulation to each area, optimizing care for every patient.
Dr. Sameer Sheth, a neurosurgeon at Baylor St. Luke's Medical Center, is hopeful about how this new technology can help ease symptoms for patients. "The additional features of this DBS system allow us to better tailor stimulation to each patient's needs. Because every patient is different, this greater degree of control will be very helpful for individualizing therapy, which translates into better symptom reduction and fewer stimulation-induced side effects for our patients," Sheth said.
If you're interested in learning more about deep brain stimulation and other innovative therapies for a variety of neurological conditions, schedule an appointment with a St. Luke's Health neurologist to begin your healthcare journey with Houston's leaders in neuroscience.
Sources: 
Baylor College of Medicine | Baylor St. Luke's adopts new Parkinson's disease treatment
American Parkinson Disease Association | Treatment & Medication
NIH | Adaptive deep brain stimulation for Parkinson's disease
How Stuff Works | How Dopamine Works
Parkinson's Foundation | Prescription Medications
Parkinson's Foundation | Diet & Nutrition
Find a Doctor
---
Looking for a doctor? Perform a quick search by name or browse by specialty.