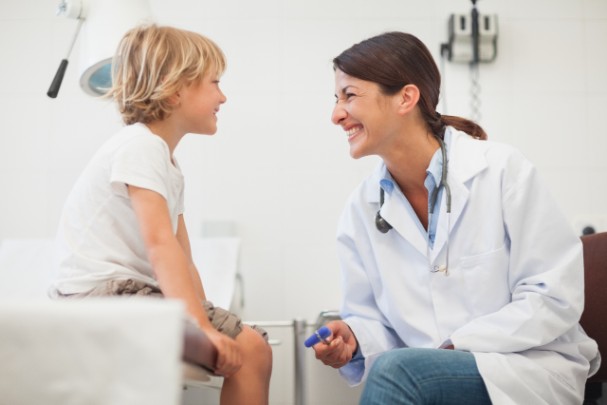 Fielding Questions: What You Need to Know About Sports Physicals
As your child gets ready to score goals or set records in the upcoming sports season, you might wonder what you can do to keep them safe. Turns out, taking that first step can be surprisingly simple. Scheduling a sports physical allows your doctor to identify any potential risks and find solutions to keep your kid healthy on the field. 
Why Are Sports Physicals Important? 
These physicals are essential before the beginning of a new sports season because they evaluate your child for any health conditions that might make regular or intense exercise unsafe. Teens might be hesitant to get a sports physical because they're afraid it could disqualify them from playing on a team. However, even if doctors find an issue during the physical, they'll often prescribe treatment or suggest limitations instead of removing your child from the game entirely. 
What Should I Bring to a Sports Physical?
Some doctors will provide a medical history form to fill out in advance. Regardless of whether you get this form, we recommend looking into your child's and family's medical histories so you can provide quick answers during the appointment. To help you prepare, here are some questions your child's doctor might ask: 
When Should My Child Get a Sports Physical?
Not all sports teams require physicals before allowing players on the field, but it's a good idea to get one just to be safe. Schedule the annual appointment about six weeks before the season begins. This gives your doctor time to look into any potential concerns, monitor changes in health, and refer your child to a specialist if needed.
Are Sports Physicals Just for Kids and Teens? 
While it's more common for children and teens to receive sports physicals, adults can—and should—get them, too. Before starting a new exercise regimen, visit your primary care physician to check that your plans won't exacerbate any preexisting conditions. 
How Does a Sports Physical Vary From a Regular One?  
When a doctor conducts a sports physical, they're looking for conditions that could be dangerous for the specific activity your child will be participating in. For example, if your child is hoping to join the track team, their doctor might look into previous leg injuries. A general wellness exam takes a higher-level approach to assess all aspects of your child's well-being, including mental and physical health. Therefore, schedule both a sports physical and a general wellness exam for your child each year.
If it's just about time for your child to get in the game, schedule an appointment with their Baylor St. Luke's Medical Group primary care physician or pediatrician to start the season on the right foot. 
Sources: 
TeensHealth from Nemours | Sports Physical
MedlinePlus | Sports physical
Find a Doctor
---
Looking for a doctor? Perform a quick search by name or browse by specialty.