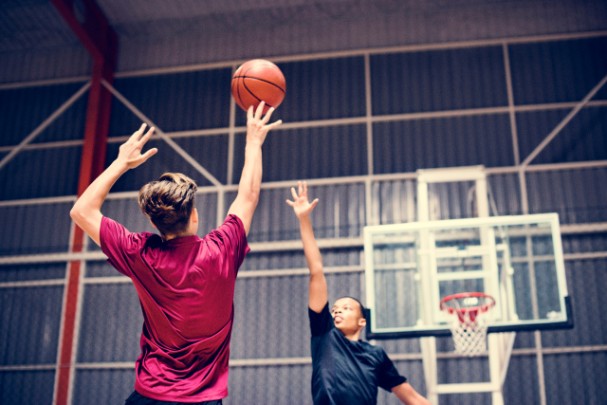 Young at Heart: Why Teen Athletes Experience Cardiac Arrest
It's terrifying; one moment the crowd is cheering, and the next a player is on the ground. It's not an injured ankle, though. Instead, it's something far more alarming. Sudden cardiac arrest, also known as sudden cardiac death, is rare in younger groups, but it does happen. Learn about this uncommon occurrence so you can recognize the warning signs.
Why Does It Happen?
After events like these, people question what could cause an otherwise healthy kid to experience cardiac arrest and whether the same could happen to their young athlete. These incidents aren't random or unprovoked, though. Sudden cardiac arrest occurs in people who have pre-existing heart conditions, some of whom don't even know they have the abnormality. It happens when a stimulus causes the heart to stop pumping blood throughout the body.
Learn more from Paolo Angelini, MD, cardiologist at Baylor St. Luke's Medical Center.
How Can I Detect a Heart Condition?
Many of these heart conditions go unnoticed until it's too late. However, there are some steps you can take to determine whether your teen might have one. Before beginning any vigorous exercise, take your child to their pediatrician or primary care physician for a checkup. Ask them to use the American Heart Association's 14-Element Screening Checklist. This checklist includes a physical, a compilation of family health history, and a thorough dive into your child's personal health history. If your child meets specific criteria, their doctor will recommend additional testing to see if a condition is present.
What Can I Do in the Moment?
Know the precursors of sudden cardiac arrest so you can prevent its occurrence. If your child experiences shortness of breath, pain in the chest, or an abnormal heartbeat, take them out of the game and schedule an appointment with their doctor. If a player stops breathing, acts as if they're choking, or suddenly stops responding to any stimuli, they might be experiencing cardiac arrest. Call 911 immediately, and perform hands-only CPR until emergency medical personnel arrive. If there is an automated external defibrillator (AED) available, use it on the child.
While the thought of sudden cardiac arrest is alarming, proper knowledge of the signs and responses can lead to much better outcomes. If your child is participating in sports, schedule an appointment with their Baylor St. Luke's Medical Group pediatrician or primary care physician to get a comprehensive sports physical before they jump into the game. In the event of an emergency, the teams at St. Luke's Health community emergency centers are nearby to assist.
Sources:
Everyday Health | 7 Ways to Protect Your Young Athlete From Sudden Cardiac Death
DukeHealth | Preventing Sudden Cardiac Arrest in Young Athletes
American College of Cardiology |  ACC/AHA Release Recommendations For Congenital and Genetic Heart Disease Screenings in Youth
American Heart Association | Heart-stopping condition could come with warning signs
Find a Doctor
---
Looking for a doctor? Perform a quick search by name or browse by specialty.